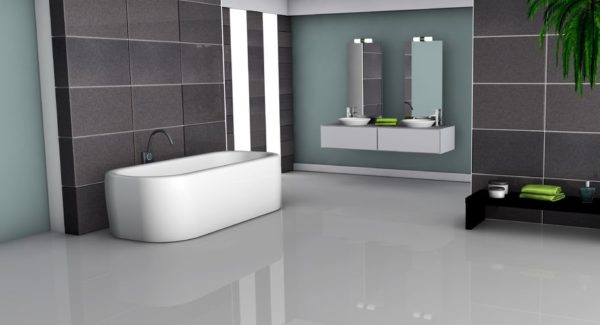 This service includes your bath, sink, shower tray to have a new enamel surface applied to it.
We offer a full colour match service with thousands of colours to choose from, so you are able to change the colour of you bathroom suite, without the expense of replacing it, and without any plumbers costs!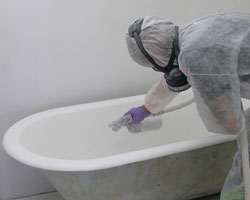 This process will take on average around 8 hours, your bathroom suite will be ready to use again after 24 hours.
We understand colour matching is a significant part of every refinishing project and we allow each client to choose from many stock colour options. Although a majority of our clients are able to find the colour they're looking for through the stock colour options, we also provide custom colour matching services at an additional charge.
Bathroom anti slip coating has become an essential feature in residential and commercial bathrooms these days.
Shine-a-Bath offers anti-slip coating for baths and shower trays.
We can restore a Whirpool or Jacuzzi tub to like new condition by refinishing, compounding and polishing
There are many good reasons why people buy and use these tubs. Some of the most important are:
Medical
Hydrotherapy has been proven to be one of the best and most effective forms of relief for certain medical conditions such as muscle and joint pain, back and neck aches, sprains, stiffness, and other minor injuries.
Stress Relief
Hydrotherapy massage is a fast and effective form of stress relief that is readily available for everyone in the family. The wide variety of jet options, lumbar massage system, neck massage pillow, and air massage system offer the ultimate flexibility in relief from stress and muscle stiffness.
During the re-enamelling process we will use an extractor to extract the majority of dust and fume from your bathroom,we also issue you with a health warning card. If anyone in your household suffer from asthma or breathing difficulties, we suggest that they are not at home whilst the resurfacing process is carried out. We also offer a cleaning instruction card to advise what products you should use on a new surface.